Message from the Management
Company Profile
Message from the Management
Closures for delivering EXCITEMENT to people and society
"Closures for delivering EXCITEMENT to people and society". This is our management philosophy. I believe that "EXCITEMENT" shall be only entitled by seekers of the value in closures, value in the basic functions of "closing" and "opening" to the ultimate level. I need to say that NCC also needs to be in this noble state by pursuing the value in closures. Since the establishment in 1941, I trust that NCC has been delivering this "EXCITEMENT" to people and society ever since. With a tremendous effort from the past by eagerly pursuing closure technologies, we now have confidence that we have obtained the trust of customers. NCC values CSR (Corporate Social Responsibility) in the management and all of our employees are always trying to grow NCC as a sustainable and valuable company. Nowadays, many of our employees have been working worldwide especially in Asia and enjoying their challenges every day. As we are also aware that today's innovations in techniques could change our business environment even dramatically, therefore NCC always flexibly admits and accepts technical changes in the society and try to pursue further innovations without persisting in our current technologies. NCC will always keep supplying closures that can link our customers with consumers through the bond of "EXCITEMENT" with safety. We promise to contribute to people and society with our closures and always deliver EXCITEMENT. We really appreciate your continued support from the bottom of our hearts.
President
Company Overview
Company Profile
Company Name

Nippon Closures Co., Ltd.
Establishment

January, 1941
President

HISASHI NAKAJIMA
Capital

500million Yen
Head Office

Osaki Forest Building, 2-18-1 Higashigotanda, Shinagawa-ku, Tokyo, 141-0022 JAPAN
Employees

1,419(as of end of March, 2020)
Products

Metal closures, Plastic closures, Capping Machinery
President

Hisashi Nakajima

Director & Senior Executive Operating Officer

Akira Mimatsu

Director & Operating Officer

Shinichi Taniguchi
Location of Our Business
Company Profile
Head Office
Osaki Forest Building, 2-18-1 Higashigotanda,Shinagawa-ku, Tokyo, 141-0022 JAPAN
Tel.+81-3-4514-2158
Ishioka Plant
10 Kashiwabara, Ishioka, Ibaraki
Hiratsuka Plant
2-12 Nagatoro, Hiratsuka, Kanagawa
Komaki Plant
180 Shimozue, Komaki, Aichi
Okayama Plant
60-1 Taiheidai, Katsuta-gun, Shoo, Okayama
Technical Development Center
2-12 Nagatoro, Hiratsuka, Kanagawa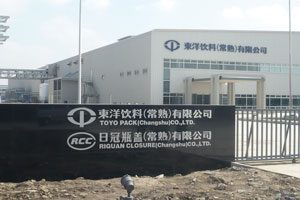 Riguan Closure(Changshu)Co.,Ltd.
No.7 Yinfeng Road, Southeast Economic Development Zone, Changshu Jiangsu 215533, China
+86-512-5290-5155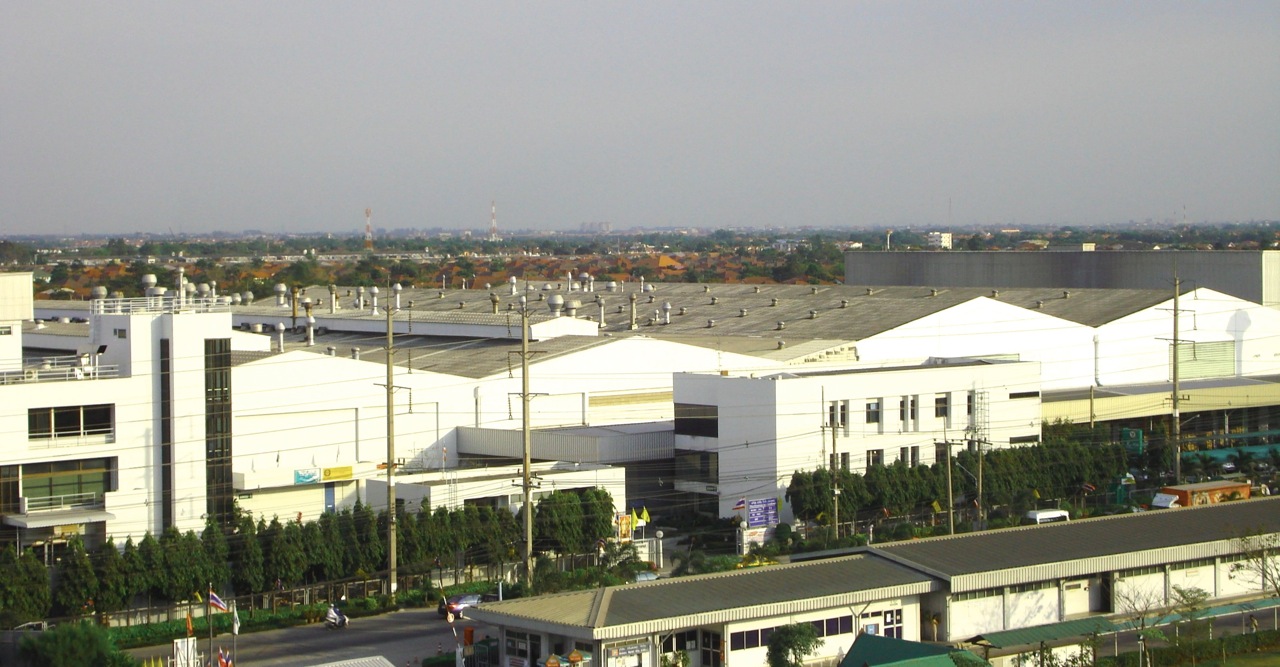 Crown Seal Public Co., Ltd.
5 Soi Rangsit-Nakornnayok 46,Prachatipat, Tanyaburi,Pathumthani 12130, Thailand
+66-2-533-0450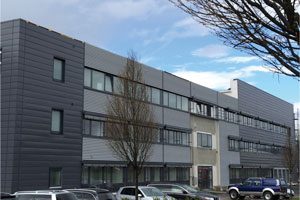 NCC Europe GmbH
OT Neuhaus-Schierschnitz Industriestr.7 D-96524 Föritztal,Germany
+49-36764-8008-10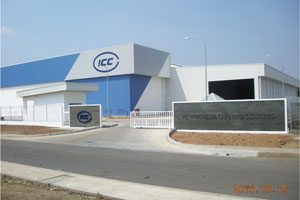 PT. INDONESIA CAPS AND CLOSURES
Jl. Madura I Blok L10, Kawasan Industri MM2100,Cikedokan, Cikarang Barat, Kabupaten Bekasi 17842,Indonesia
+62-21-5011-6000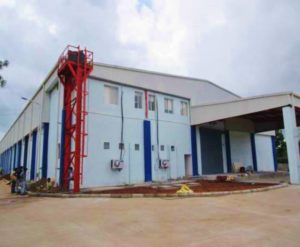 NCC Crowns Private Limited
Survey no. 280 Mallepally Kondapur, Medak Telangana 502295, India
+91-8455230100
1941

January 17: Imperial Crown Co., Ltd. was Established
1944

December 19: Renamed as Imperial Press Kogyo Co., Ltd.
1945

Senju Plant Equipment Relocated to Nihonmatsu, Fukushim. June 19: Ogu plant destroyed in air raid. August 15: WWII ends, and reconstruction begins.
1951

August 28: Renamed as Imperial Crown Cork Co., Ltd. September 4: Head office was moved to Nihonbashi, Chuo Ward, Tokyo
1953

September 10: Shinagawa Plant Opened
1954

June 1: Joins the Toyo Seikan Group
1958

April 16: Matsubara Sangyo Co., Ltd. was Absorbed and Becomes Osaka Plant
1959

September 1: Renamed as Japan Crown Cork Co., Ltd. Osaka plant was moved
1960

January 26: Head Office Moved to Shinagawa Plant
1964

December 4: Established Hiratsuka Plant Opened, and Shinagawa Plant Moved
1965

Head office was moved to Shinbashi in Minato Ward.
1967

Hokkaido branch office was established in Sapporo.
1968

October 1: Komaki plant was opened, and operations begin October 31: Nagoya branch office is closed and incorporated into Komaki plant
1977

Ishioka plant was opened in Ishioka, Ibaraki.
1980

November 22: Head Office Moved to Toyo Seikan Saiwai Building
1991

August: 50th Anniversary
1998

August:Osaka office was opened in Osaka. September:Osaka plant was closed. October:Okayama plant was opened in Shōō, Katsuta District, Okayama.
2004

April 4: Technical Development Center was Opened
2005

June 2: Metal Mold Business Center was Opened
2007

December:Sankyo Unso Co., Ltd. becomes a subsidiary.
2010

June:Part of Hiratsuka plant was demolished and a new building was established.
2011

March 7: Osaka Office Moved to Aqua Dojima March 11: Ishioka Plant Damaged in 2011 Tohoku Earthquake. November 28: Riguan Closure (Changshu) Co., Ltd. was Established in China
2012

January 23: Head Office Moved to Osaki Forest Building
2013

April 1: Renamed as Nippon Closures Co., Inc. April 1: Toyo Seikan Group Holdings, Ltd. founded
2014

January 15: NCC Europe GmbH was established in Germany. June 16: Hiratsuka plant phase 2 construction was completed. September 4: PT. INDONESIA CAPS AND CLOSURES was established in Indonesia.
2015

October 1: Management Philosophy was Updated December 7: NCC Crowns Private Limited was established in India.
2016

January: 75th Anniversary
Group Companies
Company Profile
Toyo Seikan Group
Company

Major Products
Toyo Seikan Group Holdings, Ltd.
Toyo Seikan Co, Ltd.

Metal Can, PET Bottle, Plastic Container HP
Tokan Kogyo Co., Ltd.

Paper Container, Paper Cup & Plastic Containers HP
Toyo Glass Co., Ltd.

Glass BottleHP
Nippon Tokan Package Co., Ltd.

Corrugated board products, Solid board products
Toyo-Sasaki Glass Co., Ltd.

Production & Sales of GlasswareHP
Honshu Seikan Kaisha, Ltd.

18L Can, Open Top Can
TOYO UNICON CO., LTD.

Dampla products
Toyo Kohan Co., Ltd.

Tin & TFS Steel, Thin SheetHP
Kohan Kogyo Co.,Ltd.
Toyo Seikan Group Engineering Co., Ltd.

Machines &EquipmentHP
Toyo Glass Machinery Co., Ltd.

Machines &EquipmentHP
Toyo Aerosol Industry Co., Ltd.

Aerosol packaging
Tokan Material Technorogy Co.,Ltd.

Frit, Pigment, GelcoatHP